Description
The WHR300 whole house filter replaces NSA 300H tanks. This tank is exactly the same size as NSA 300H, so it is a perfect fit. The tank head has a larger O-ring for a better seal than the NSA 300H. You may also consider upgrading to our large WHR935 tank.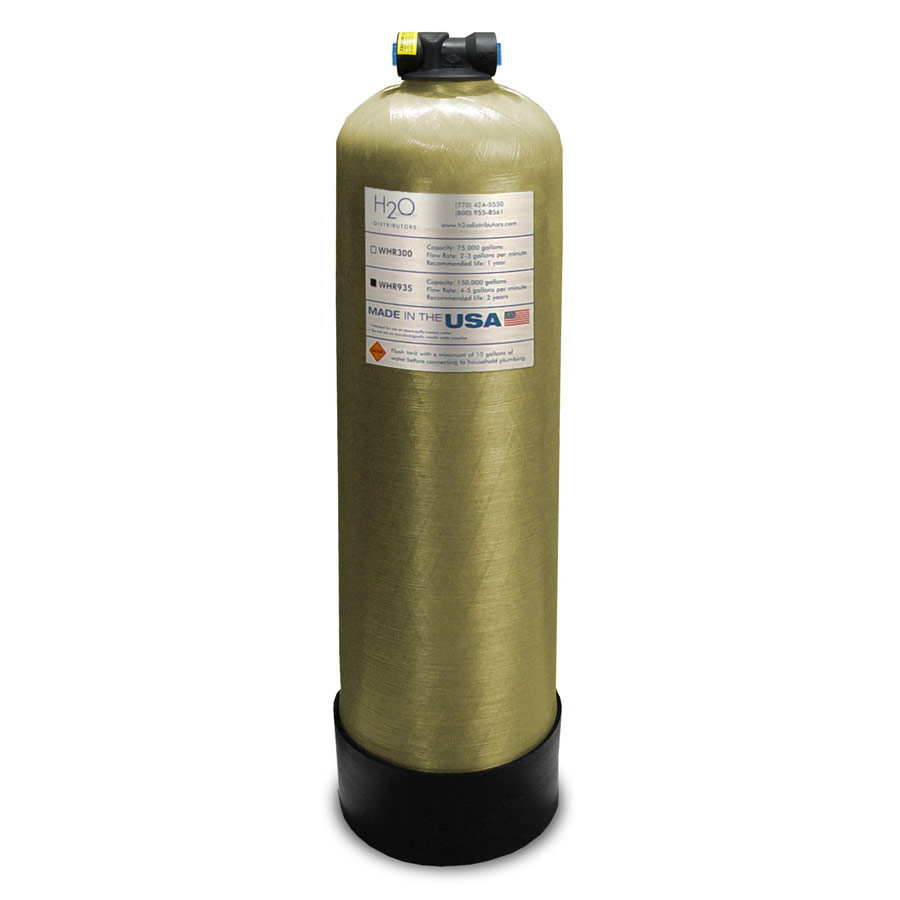 The
WHR935 Tank
is the same height as NSA 300H, but has 3" larger diameter. It has twice as much carbon media as NSA 300H. It also has twice the capacity and flow rate.
Utilizing Granular Activated Carbon, this unit will filter all the water throughout your entire home. This system will remove chlorine, bad taste and odor from all of your family's water.
Use the WHR300 for all kitchen water needs (including drinking water, ice, juice concentrates, coffee, tea, cooking), pets and showering and bathing in clean, chlorine free water.
Features:
Warranted for 1 year of maintenance free performance (pro-rata) with proper sediment prefiltration
75,000 gallon capacity for chlorine removal
Made in the U.S.A.
Intended for use on municipally treated water
Do not use on microbiologically unsafe water supplies