Viqua System Warranty - Quality Guaranteed - The Best in the Industry
10 Years on UV Reactor • 3 Years on Ballast • 1 Year on Lamps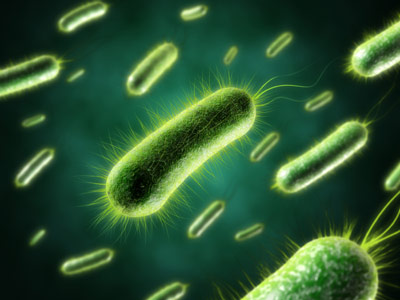 Protect Your Family, Employees & Customers
Ultraviolet Sterilization Effectively Kills Bacteria, Viruses and Parasites such as Cryptosporidium & Giardia. Chlorination only keeps bacteria at low levels. The difference between Chlorination and UV is the difference between Sanitization and Sterilization. UV Sterilization provides complete protection for your family, employees and customers, from Microbes in your water.
It is estimated that seven to 30 million Americans develop a gastrointestinal illness each year, from drinking contaminated water. The Center for Disease Control and Prevention estimates 900 to 1,000 deaths occur from microbial illnesses from US drinking water. You can Protect Your Family, Company and Customers health, simply, easily and inexpensively by adding a UV Sterilization System to your home.
Need a replacement UV lamp? This system uses the
UV Max 602805 Replacement Lamp
UV Max Model D4 has all same features as Model C4, including a controller with water resistant case, indicator lights on the power source showing the status of each system component. A stainless steel chamber with safety cap (can not be removed while light is on) and special lamp plug are standard.
In addition, Model D4 features a lamp timer reset button and mute button to silence audio alarm, along with lamp life display counter.
UV Max Model D4 offers the advanced features that used cost much more. With disinfection available from 9-23 GPM, Model D4 is ideal for household or light commercial use.
All UV Max Systems include all components and accessories needed for initial installation and use. These include UV Lamp, Electronic Ballast, Quartz Sleeve & 304 Stainless Steel UV Reactor (Water Chamber).
UV Max Systems treat the water for the whole home, eliminating 99.99% of bacteria and viruses including chlorine-resistant cysts that are not tested for in routine water tests (such as Cryptosporidium and Giardia)
How does Ultraviolet Sterilization Work?
The germicidal energy of ultraviolet light destroys harmful microorganisms by attacking their genetic core (DNA). This powerful dose of UV light eliminates their ability to reproduce, and the organisms simply die.
Water is purified by running it through a watertight chamber that contains an ultraviolet lamp. As water flows past, microorganisms are exposed to a lethal dose of germicidal UV energy.
Purification with the UV Max is a safe, natural process that adds no chemicals and does not affect the taste or odor of your water.
Specialized, high output UV lamps maximize the output of germicidal UV energy.
Standard Features
Audible/ Visual Lamp Failure Alarm
No-tools Maintenance
Safety Cap
Electronic Power Supply
Mounting Bracket
3/4" MNPT Connections
Operating Parameters
Iron less than 0.3 ppm
Hardness less than 7 grains (120 ppm)
UV transmittance greater than 75%