Description
Sold in Case of (10) Cartridges
5 Micron Removal of Dirt, Rust & Sediment
Industry Standard Size 40" × 2.5" Sediment Cartridge
Shelco has created the MicroSentry cartridge, setting a higher standard for industries requiring cartridge filtration. Shelco equipment makes achieving precision patterns a matter of standard procedure. State of the art computerized production machinery takes the variables out of custom winding and enables production of filter cartridges that are accurately wound from a single strand of specially selected fibrous roving material, wound around a perforated core in a nearly perfect geometric pattern.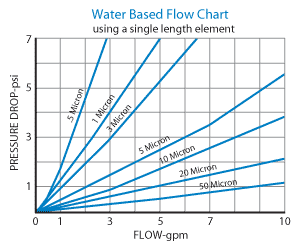 Features and Benefits:
Polypropylene fibers for purity and chemical compatibility
Meets FDA requirements for food & beverage contact
Standard cartridges rated for temperatures to 140°F
High temp cartridges available with stainless steel center tubes
Packaged in individual poly bags for cleanliness
Available in wide range of lengths and micron ratings
Example Ordering Guide with Options

MS
10
C
S
Product Code
Length
Media
Core
MS
10=10"
20=20"
30=30"
40=40"

B=Fribilated Polypropylene
C=*FDA Bleached Cotton
E=Polyester
F=*FDA Polypropylene
G=Glass Fiber
N=Nylon
P=Industrial Polypropylene
R=Rayon
U=Natural Cotton
W=Industrial Bleached Cotton

P=Polypropylene
S=304 Stainless Steel
G=316 Stainless Steel
T=Tin Steel
10

–

N
2

–

EXP
Micron
Core Cover
Diameter
End Treatment
0.5
1
3
5
10
20
25
30
50
75
100
150
Blank=None
N=Non-Woven
W=Woven
Blank=2-1/2"
2=2"
3=2-3/8"
4=2-3/4"
45=4-1/2"
EXP=PP Core Extender
EXS=SS Core Extender
S3=222 w/ Fin End
S4=222 w/ Flat End
S5=226 w/ Fin End
S6=226 w/ Flat End
S8=SOE w/ Spring
S12=222 w/ Spring
EPR=EPR Gaskets
B=Buna Gaskets
F=Fin End Only
FL=Flat End Only
*FDA cotton and poly meet the FDA guidelines as acceptable for potable and edible liquid contact according to CFR title 21.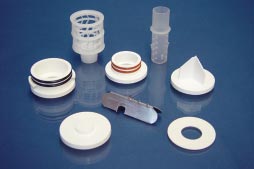 Cap Options